E : Enquiries@PactProductions.com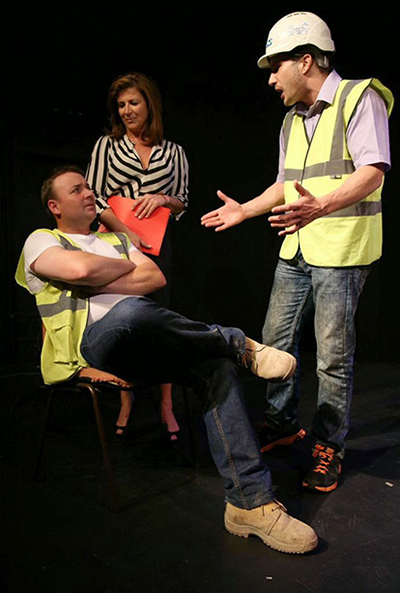 ROLE PLAY & WORKSHOPS
In theatre,Role-Playing is a fundamental skill that allows actors to experience being a character in greater depth in order to be successful in their role. It is a skill that requires a lot of practice before an actor can do it comfortably and well. We recognise that Role-Play and drama based workshops has fast become a popular chosen method to enhance the training and development of professional people within their roles throughout the public and private sector.
We all as individuals in PACT have had many years of experience delivering Role-Play for the Criminal Justice System, NHS, General Medical Council and many more, together with various companies throughout the business sector. This has shown us that there is a skilful practice that needs to be applied when making role play accessible and useful for those taking part. As a theatre company that practice role play through our process of work, we know how to make role play effortless and fully beneficial to the needs of the person involved and have seen first-hand, through working for others, how this can be done incorrectly.
We approach a Role-Play in exactly the same way we do with our plays. We cast the right actors for the right roles and create realistic scenarios with good scripts. Similarly with our workshops we have a variety of styles and techniques that can be adapted and applied to make the experience fun and enjoyable.
Talk to us about your training and development resources and we can produce a role play programme tailored for your organisation.